FMS Solutions Unveils Workhappy App and a Revolutionary Customer Portal: A Paradigm Shift in Independent Grocery Store Management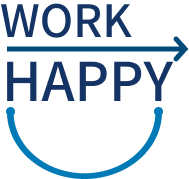 Fort Lauderdale, Florida (September 21, 2023) – In a decisive response to the growing needs of independent grocery store owners, FMS Solutions is thrilled to announce the launch of two groundbreaking platforms: the Workhappy onboarding app and a new customer portal. These significant additions are set to redefine labor management and operational efficiency in the industry, equipping businesses with the tools to thrive in a fiercely competitive market.
Introducing Workhappy: The Future of Employee Management
Workhappy represents a quantum leap in labor management, offering a one-stop solution for seamless employee onboarding, streamlined communication, and an integrated scheduling and payroll system. FMS Solutions has tapped into years of expertise to bring grocery store owners an app that cuts down on time-consuming administrative tasks, allowing them to focus on what matters most – growing their business.
The app will:
Simplify the onboarding process with a user-friendly interface where employees can input their data directly, replacing paper-based methods
Facilitate seamless communication between employees and administrators, promoting a healthy information flow within organizations
Integrate effortlessly with LaborSaver, eliminating the need for duplicating employee entries
Evolve to include features like viewing paystubs, W-2s, and 1095s, requesting time-off, shift swaps, and more, promising an all-encompassing solution to employee management
Revolutionary Customer Portal: Leveraging Insights for Business Growth
The new customer portal stands as a testament to FMS' commitment to supporting independent grocery store owners in optimizing business operations through data-driven insights. The portal centralizes data from various systems, offering a goldmine of actionable insights to enhance profitability.
Key features include:
"Last Day to Save" insight, helping you seize time-sensitive offers and make informed purchasing decisions
Employee Overtime Monitoring to keep a tab on labor costs through proactive monitoring of employee hours
Timely reminders and alerts for settling accounts payable, leveraging early payment discounts
Year-by-Year Revenue Monitoring, offering a panoramic view of revenue trends to strategize for future growth
In-app "Contact Support" for quick connectivity with experts and tracking of customer inquiries and support requests
By capitalizing on metrics such as yearly sales comparisons, sales per man-hour, and budget by labor cost, the portal empowers business owners to make informed, timely decisions, laying a pathway to business growth and enhanced profitability.
The Future of Grocery Store Management
"We are committed to fostering successful and profitable futures for independent grocery store owners. With the launch of the Workhappy app and our new customer portal, we are stepping into a new era of operational excellence," said Robert Graybill, president and CEO of FMS Solutions.
Don't miss out on the unveiling of our groundbreaking new software. Be among the first to receive the official release date and all the latest FMS news straight to your inbox.